You're invited to receive a special pre-sale price on my upcoming Mini-Course!
You will be among the first to receive this course on June 15th.
​
Course Value ~ $97 - Release date pricing (June 15th on) ~ $47
​
Sign up now for your pre-sale special price
~ only $35
Pre-sale pricing extends from June 1st through June 14th.
​
All journeys begin with a simple step. This course can be life changing!
I invite you to join me on the journey of Clarity and Life Visioning.
​
To create holistic financial wellness, we need clarity
about who we are, our values, and our vision for our life journey.
​
Your vision informs your finances which support your vision.
​
This three week course guides you through the process of
creating your personal roadmap for success.
​
Week 1 Clarity & Values
Identify Your Unique Qualities & Gifts
Somatic Practice: Heart-Centered Inquiry
Choose Your Three Core Values
Journal pages included
​
Week 2 Create Your Personal Life Vision Mandala
Well-Being, Lifestyle, and Life Balance
Bonus: Somatic Practice ~ Centering Practice
Clarify Your Vision & Commitment
Journal pages included
​
Week 3 Create Your Money Vision Mandala
Somatic Practice: Centering
Values, Vision, & Money Inquiry
Time, Energy, & Money Inquiry
Your Lifestyle & Your Money
Journal pages included
​
Bonus Sections:
Resourcing Resilience, Healing Money Stress
Somatic Practice: Breath/Heart/Hara Practice
Creating Your Positive Money Relationship
Next Steps & A Special Offer
​
With heart-centered inquiry, journaling, and centering practices, you're invited to explore your values and life vision and to asses your relationship with money.
​
If money talks...... what is your money saying?
Are your finances in alignment with your values, vision, and your inner self?
​
Would you like clarity about what you'd like to create in your life?
​
Would you like to gain clarity about your relationship with money and your financial goals?
​
Are you consciously creating the life you love to live?
​
Our values inform our life vision and how we spend our valuable resources of time, energy, and money.
​
You will learn two empowering somatic practices
Heart-Centered Inquiry
Centering Practice
​
You'll identify your primary core qualities, natural abilities, and core values.
​
You'll receive Journal prompts along with printable/fillable Journal pages.
​
You'll create your personal Life Vision Wheel in alignment with your values
and your personal Money Mandala to give clarity and inspire you.
​
This is a self-led course that you can take at your own pace.
One section is released each week for three weeks.
If you'd like a deeper dive, starting June 15th, there will be an option to
add on two 1:1 coaching sessions with Suzanne.
​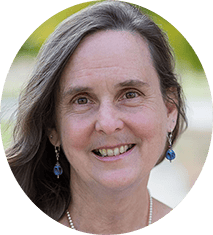 Suzanne Sky, Life Resilience and Financial Wellness Coach
With over four decades in the wellness field and as a Chinese medicine practitioner, I have taught an array of diverse classes over the years.
I especially love teaching classes to inspire and empower.
The core of my work is expressed in this course and stems from my heart, notebooks, drawings, and lived experience which I'm excited to share with you.
​
Your pre-sale special price $35 ~ sign up now!
Pre-sale pricing extends from June 1st through June 14th.